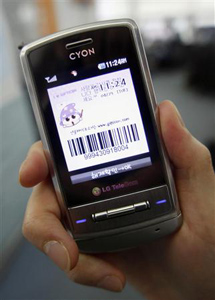 It's a "banner" year for mobile marketing – literally.
Better than one-quarter of all US mobile web users have clicked a mobile ad. That's a substantially impressive statistic that bodes well for the digital advertising industry, says ABI Research.
The consumer survey conducted by ABI in February revealed that an escalating number of mobile phone users with mobile Internet access click on either text links or mobile banners. As recently as December 2008 , a similar survey indicated that only 21% of mobile users had clicked on a sponsored link or advertisement.
According to Neil Strother, ABI Research\'s practice director for mobile marketing strategies, \"More people are accessing websites through their mobile phones today than 14 months ago, and clicking on ads is becoming more commonplace. This trend is a positive one for marketers and advertisers, and should give them greater confidence in their mobile efforts, knowing that well-targeted offerings can find traction among consumers.\"
The findings, however, also reveal additional morsels of valuable data that should lend encouragement to mobile marketers. Mobile Internet access on a daily basis, for example, has also spiked substantially, with some 28% of mobile phone users accessing the Internet at least once per day via their mobile handset. That percentage is up 12% from late 2008. Perhaps most encouraging, though, is the growing reality that mobile users are less resistant than ever to receiving promotions like mobile coupons on their mobile devices. 45% of survey respondents would now accept promotions, even if they're not "enthusiastic" about doing so.